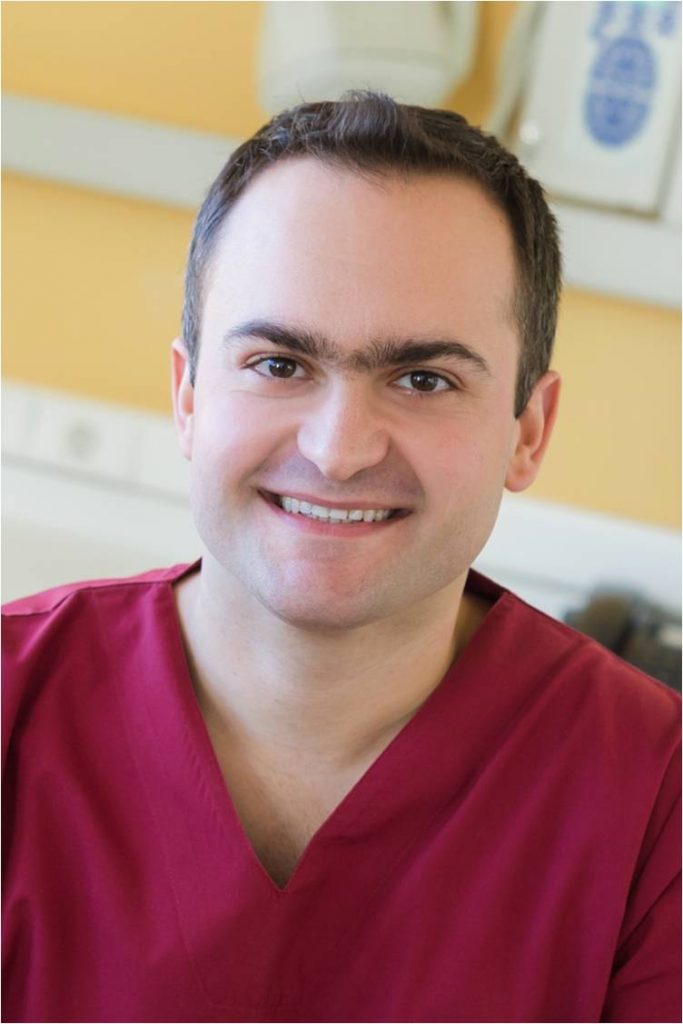 Alexis Katsadouris has graduated from Athens Dental School in 2010. He then continued his post-graduate training in Orthodontics as a Greek National Scholarship Foundation scholar in Athens Dental School, receiving a Master of Science Degree in Orthodontics. After successfully completing the examination given by the Central Committee of the Health Board of the Ministry of Health, he received his orthodontic specialty certificate.
He has been practicing Orthodontics as a partner in Orthodontic practices since 2012.
He is actively participating in seminars, congresses and meetings both in Greece and abroad, so that he is always updated about the newest developments in Orthodontics. He is certified for the use of the most modern orthodontic techniques, using clear aligners, such as Invisalign, Orthocaps and Clear Aligner as well as lingual braces, such as Incognito and Win. He is an active member of many International Orthodontic Societies, such as the Greek Association for Orthodontic Study and Research, the European Orthodontic Society (EOS), the American Association of Orthodontists (AAO) and the World Federation of Orthodontists (WFO).
His interest for studying and research remains irreducible, and he therefore participates in numerous research studies in collaboration with Athens National and Kapodistrian University.